Cinnamon Extract is one of PLAMED's most important products. After lots of R&D work, we now have Cinnamon polyphenols, Cinnamon Proanthocyanidins, Cinnamon Flavonoids, Cinnamon Oleoresin and Cinnamon Essential Oil.
Cinnamon polyphenols (10%, 20%, 30% UV), Cinnamon Proanthocyanidins (70% UV) and Cinnamon Flavonoids (8%, 10%, 20% UV) are extracted from the bark of Cassia Cinnamon by processing it in water and alcohol solution. They provide strong antioxidant support and are used in medicine or food supplements to help people regulate blood sugar.
Cinnamon Oleoresin is extracted from Cinnamon bark by supercritical CO2 extraction process. It can be used as a seasoning agent for industrial production of bakery, confectionery, beverage and other food.
Cinnamon Essential Oil is steam distilled from leaves and twigs of Cinnamon. With its typical aroma, antibacterial and antifungal property, it is widely used in fragrance, cosmetic and medicine industry.
Plamed is the professional Cinnamon Essential Oil manufacturer  and supplier, our cinnamon essential oil engineer have 30 years of research and production experience in plant essence oil.
Cinnamon Essential Oil Overview
Where to buy Cinnamon Essential Oil with lowering Cinnamon Essential Oil price and high quality? As the professional Cinnamon Essential Oil suppliers,Plamed is your best choice. Plamed can supply two kinds of Cinnamon Essential Oil, one from bark, the other from leaves and twigs.
Cinnamon leaf Essential Oil is steam distilled from leaves and twigs of Cinnamon. With strong aroma of cinnamon, it is clear yellow in color. This oil contains many different compounds but the most abundant (75% of the oil) is cinnamaldehyde, shown below. The aromatic components of it differs from the ones from bark. It is a great aroma enhancer and has antiviral, antibacterial and antifungal properties. It is widely used in beverage, Perfume, oral care, Home Care, Massage oil, Pesticide and etc.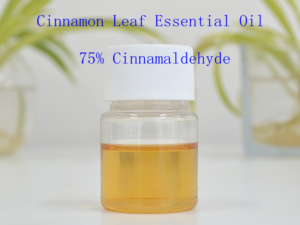 Plamed Cinnamon bark essential oil is manufactured by supercritical CO2 process. The better warming and Circulation Stimulating effect makes it perfect for Therapeutic purpose. The deeper, longer-lasting scent of cinnamon-bark essential oil makes it first choice for perfume houses.
Main Constituents:
Cinnamaldehyde
CAS number:
104-55-2
Molecular formula:
C9H8O
Molecule weight:
132.16
Molecule structure:
 
Cinnamon Leaf Essential Oil VS Cinnamon Bark Essential Oil
| | | |
| --- | --- | --- |
| | Cinnamon Leaf Essential Oil | Cinnamon Bark Essential Oil |
| Color | Lighter | Darker |
| Scent | Lighter, Less-Intense | Deeper, Longer-Lasting |
| Taste | Less | Spicier, Sweeter, And Stronger |
| Price | Less Expensive | More Expensive |
| Cinnamaldehyde Content | Lower | Higher |
| Usage | Low-End Products | High-End Products |
Botanical source: Cinnamon cassia
Cinnamon is a perennial tree belonging to the Lauraceae family. There are many species. The one we use is scientifically known as Cinnamomum cassia Presl, also called Chinese cinnamon.
Cinnamon bark has been used as a spice for thousands of years. Cinnamon also has a long history as a traditional medicine. Today, some people use cinnamon as a dietary supplement for gastrointestinal problems, loss of appetite, and diabetes, among other conditions. Cinnamon is sold in many forms, including harvested sticks of bark (or quills), pulverized bark powder, and extracts derived from the powder.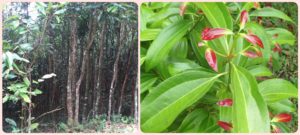 Specification of Cinnamon Essential Oil
Product Name
Specification
Cinnamon leaf essential oil
75% Cinnamaldehyde
Cinnamon leaf essential oil

(water soluble)

25% Cinnamaldehyde
Cinnamon bark essential oil
75% Cinnamaldehyde
Cinnamon bark essential oil(water soluble)
25% Cinnamaldehyde
Cinnamon Leaf Essential Oil Technical Data Sheet
| | |
| --- | --- |
| Item | Specification |
| Assay | Cinnamaldehyde ≥75%  GC |
| Appearance | Liquid |
| Color | Yellow |
| Odor | Characteristic fragrance of Cinnamon |
| Relative density (20℃/20℃) | 1.025~1.045 |
| Refractive index (20℃) | 1.562~1.582 |
| Heavy Metals (as Pb, mg/kg) | ≤10 |
| As (mg/kg) | ≤3 |
Natural Cinnamon essential oil VS Synthetic Cinnamon essential oil
In order to get more profit, Some suppliers blend cheap Synthetic Cinnamon oil with Natural Cinnamon essential oil. They usually sell their product at a lower price because the cost of their products is much more lower.
Natural Cinnamon essential oil with Synthetic ones or simply Synthetic Cinnamon oil occupies part of the market for their low price. Plamed has made the HPLC chromatograms to help our customers tell the difference between Natural & Synthetic.
Synthetic Cinnamon oil is made simply by Chemical synthesis. The price is extremely low, ranging from $2 to $8. Cinnamaldehyde is its main content (95-99%). It is widely used in Animal feed and pesticides for its Antibacterial and Antifungal property. Solvent Residue makes it unsafe for food purpose, but the low cost makes it flow in food area.
NaturalCinnamon essential oil
SyntheticCinnamon oil
Source
Naturally distilled from leaves and twigs of Cinnamon
Chemical synthesis
Price
USD42/KG ~ USD60/KG
USD2/KG ~ USD8/KG
Compound
75%-80% Cinnamaldehyde(the rest is Cinnamaldehyde derivative)
95%-99% Cinnamaldehyde
Solvent residue
NO
Much
Safety
Safe
Unknown
Effectiveness
High
Unknown
Application
Cosmetic, medical and food industry
Mainly for animal feed and pesticides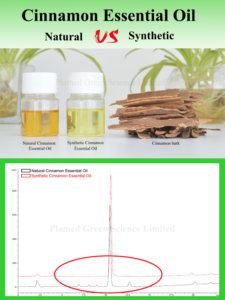 Benefits of Cinnamon Essential Oil
Antimicrobial activity
Cinnamon oil contains various chemicals that are believed to be responsible for cinnamon's antifungal and antibacterial effects. Important among these compounds is cinnamaldehyde. Studies have shown that it has an amazing ability to treat external as well as internal infections. This applies to Escherichia coli bacteria and Candida albicans fungus. When sprayed in the air, it kills almost 99% of the bacteria circulating with the air within a dozen minutes.
Antioxidant
Cinnamon essential oil exhibits potent antioxidant properties. These properties make it an ideal remedy for skin diseases, acne and even potentially fatal conditions like cancer. Antioxidants help purge cancerous cells and damage-inducing free radicals from your body. It can also be used in food as a natural substitute for synthetic antioxidant, which is proven to be very bad for health.
Indigestion
Cinnamon is used in many recipes. Apart from imparting flavor to your food, it is an effective remedy for treating stomach problems like indigestion, nausea, vomiting, upset stomach, diarrhea, and flatulence. As an effective carminative, cinnamon essential oil helps reduce gas from the stomach and intestines. According to The FDA (Food and Drug Association) cinnamon reduces acidity, combats diarrhea, indigestion, nausea, and other related stomach disorders.

Improves Blood Circulation
Cinnamon helps improve blood circulation. Cinnamon contains blood thinning compounds that enhance blood circulation. Better blood circulation means lesser pain and more oxygenation. This property also benefits people who suffer from arterial diseases, joints stiffness, headaches and painful menstruation.
Including a few drops of cinnamon essential oil in the hair mask promotes proper blood circulation in the scalp by providing vital nutrients to hair follicles, thus promoting hair growth
As An Insect Repellent
Studies show that cinnamon leaf essential oil is one of the most powerful anti-insect solutions. The naturally sweet and spicy aroma does not affect the human beings but is fatal to the mosquito larvae.
As Fragrance
Cinnamon essential oil is used in a perfumes owing to its addictive aroma. Cinnamon essential oil features in chewing gums and other mouth freshener products. It helps promote tooth health and reduces bad breath.
Application of Cinnamon Essential Oil
For topical use only, need to be diluted with a carrier oil before use.

Application
Form
Purpose
Daily Chemical Industry
Oral care products (chewing gums, mouthwashes, toothpaste and breath mints), soap, shampoo, bath cream, Air freshener
AntibacterialBreath freshener

Aroma Enhancer

Flavor And Fragrance Industry
Food Flavour, Daily Use Chemical Essence
Aroma Enhancer
Medical Industry
Massage Oil
RelaxingStimulating

Warming

Food Industry
Meat products, baked goods, chewing gum, chocolate, candy, soft drinks, tobacco
Aroma EnhancerFlavoring

Natural Preservatives

Pesticide
Insect Spray
Insect Repellant
Safety of Cinnamon Essential Oil
Other than aromatherapy, carefully dilute with a carrier oil. Using the product without proper dilution can lead to burns and skin sensitivity. For topical use, rub a very small amount on the inside of your elbow area to test for any allergic reaction before use.
Keep out of the reach of pets. Essential oils can be potentially toxic to pets at certain concentrations. Cats can be especially sensitive to essential oils.
Do not inhale the product directly from the bottle as it may cause irritation in the nasal passages.
Avoid contact with eyes, keep out of the reach of children.
If pregnant, consult with your health care provider before use.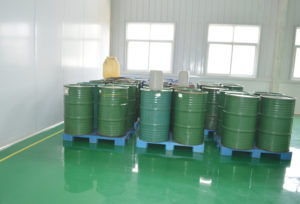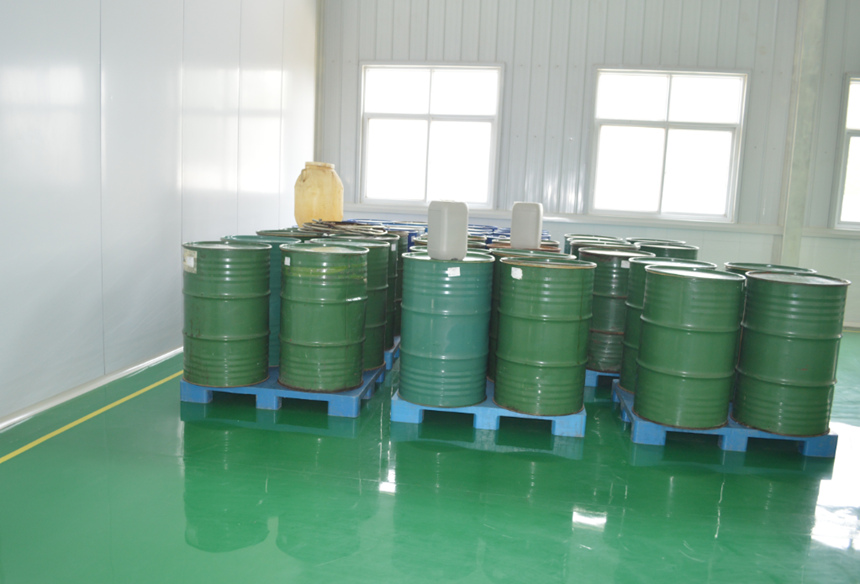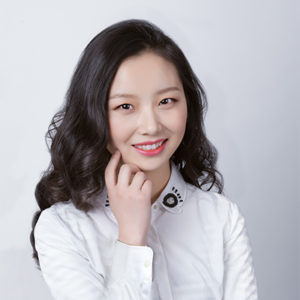 Edna Xue
Tel: +86-29-8821 5350
Mobile: +86 180 6683 5528
Email: sales02@plamed.cn
Whatsapp: +86 180 6683 5528
Skype: edna.xue
Wechat: 18066835528