Purslane, commonly known as machixain in China, is a succulent plant widely distributed in temperate and tropical regions. It can be seen in rural fields, vegetable gardens, and roadsides. Its leaves are slightly fleshy, cyan, stems are red, and flowers are yellow, roots are white, fruit is black. Portulaca Oleracea Extract benefits allergic skin a lot.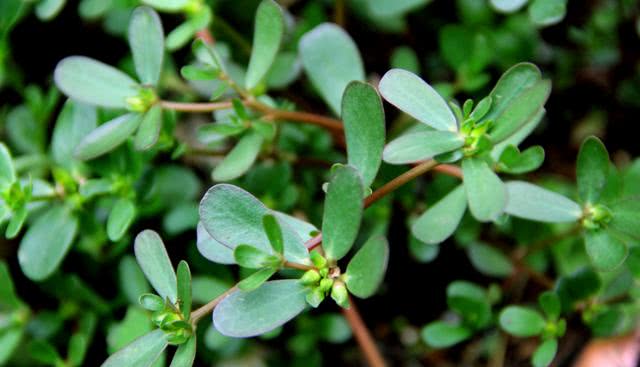 Purslane has many different uses around the world. In the United States, purslane is generally considered to be a weed; in Europe, it is as vegetable in salads and soups; in traditional Chinese medicine, purslane can treat skin wound caused by insects or snake bites. Purslane is also one of the 78 kinds of homologous wild plants regulated by the Ministry of Health in China. The long history of purslane application in traditional Chinese medicine dermatology is almost forgotten. However, recent studies have found purslane has great potential in the anti-aging field.
Nowadays, the active ingredients in whole grass of purslane are extracted for cosmetics preparation. Currently, the extract of the purslane in market is mostly liquid, but Plamed purslane extract is powder; because the content of active ingredients in the powdery product is much higher than that of liquid. Portulaca Oleracea Extract has characteristics of soothing sensitive skin and anti-oxidation.
Portulaca Oleracea Extract Skin Benefits
Portulaca oleracea extract is rich in catecholamines such as L-methyl-adrenalin and dopamine. These substances have anti-allergic property. So portulaca oleracea extract can shrink skin capillaries, and relieve facial redness. Moreover, portulaca oleracea extract has a significant improvement effect on skin allergy caused by long-term use of hormonal cosmetics; and it also has various anti-allergic effects on skin, and is an effective anti-allergic ingredient.
Purslane is rich in omega-3 fatty acids. Omega-3 fatty acids, as an unsaturated fatty acid, are important anti-inflammatory ingredient for human skin. It has effect of relieving skin inflammation and inhibiting skin itching caused by dryness. Portulaca oleracea extract has a good therapeutic effect on purulent skin problems such as acne.
Purslane is abundant in antioxidants that fight free radicals, destroy DNA and cause skin cell death. Free radicals promote aging by destroying skin's natural protective barrier, while antioxidants such as vitamins A, B1, B2 and C in portulaca oleracea can neutralize free radicals. They prevent skin wrinkles and fine lines. In addition, an article in BioMed Research International shows that portulaca oleracea extract contains a large amount of three powerful antioxidants, vitamin E, C and carotene. Therefore, portulaca oleracea extract brightens skin tone and reduce skin damage caused by UV, thereby delaying skin aging.
When cells are damaged by ultraviolet light, tyrosinase oxidizes tyrosine, then causing pigmentation. Portulaca oleracea extract inhibits tyrosinase activity and prevents melanin synthesis. This protects skin from sun light, with a certain whitening effect.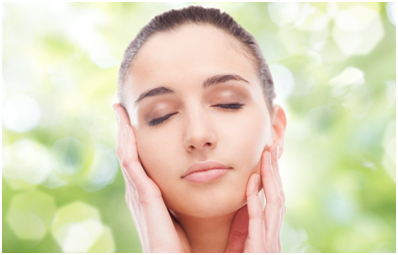 Portulaca Oleracea Extract Effects in Experiment
The subject is 200 women with allergic skin symptoms. In the morning and evening after cleansing, using anti-allergic cream containing purslane extract for 7 days.
Almost all subjects shows a significant improvement in skin itching after 15 minutes of application. The skin redness and swelling are improved in 1-3 days, and the skin peeling condition is also completely improved after 7 days.

Ascorbic acid, arbutin and kojic acid are used as control group to study the inhibitory effect of Portulaca oleracea L. Extract (POE) on tyrosinase.
The inhibition of tyrosinase by POE. increases with concentration, and its inhibition ability against tyrosinase activity is better than that of kojic acid and arbutin in the control group, slightly weaker than ascorbic acid.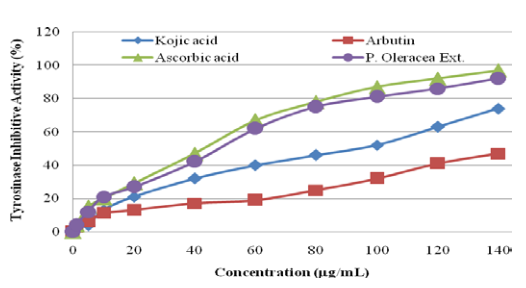 DPPH is used as a source of free radicals, and ascorbic acid, arbutin and kojic acid are used as control group to study antioxidant activity of POE.
The data shows that antioxidant activities (from strong to weak) of the four active ingredients are: purslane extract > ascorbic acid > kojic acid > arbutin.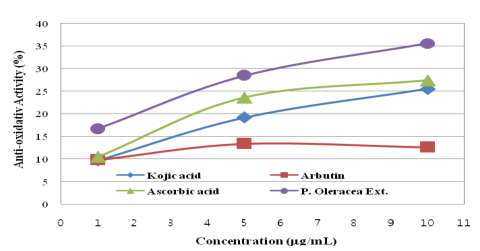 Portulaca Oleracea Extract Application in Cosmetics
Plant source: aerial part of purslane
INCI Name: PORTULACA OLERACEA EXTRACT
Appearance: brownish yellow powder
Solubility: water solubility
Dosage: 0.1-2%
Applicable Products: toner, cream, lotion, gel, shower gel, etc.
Application Effects: anti-allergic, anti-inflammation, anti-aging, skin-whitening
Plamed aims to develops natural cosmetics raw materials. Plamed Portulaca Oleracea Extract is high content and low cost. 
If you want to buy Portulaca Oleracea Extract, please contact us in following way.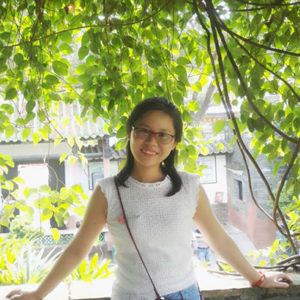 Rae Wong
Tel: +86-29-8821 5350
Mobile: +86 180 6683 3765
Email: sale@plamed.cn
Whatsapp: +86 180 6683 3765
Skype: plamed06
Wechat: 18066833765