Tranexamic acid is a synthetic amino acid. It is commonly used as hemostatic and anti-inflammatory drug. Meanwhile, tranexamic acid is a protease inhibitor that inhibits the catalysis of proteases on the hydrolysis of peptide bonds. Thereby it can prevent the activity of enzymes. Importantly, tranexamic acid is skin-whitening agent. It simultaneously and rapidly inhibits the activity of tyrosinase and melanocytes; also tranexamic acid prevents melanin aggregation, which can block the path of melanin deterioration induced by ultraviolet irradiation. Many studies have reported that tranexamic acid is effective to treat melasma. Tranexamic acid uses for skin-whitening is more and more popular.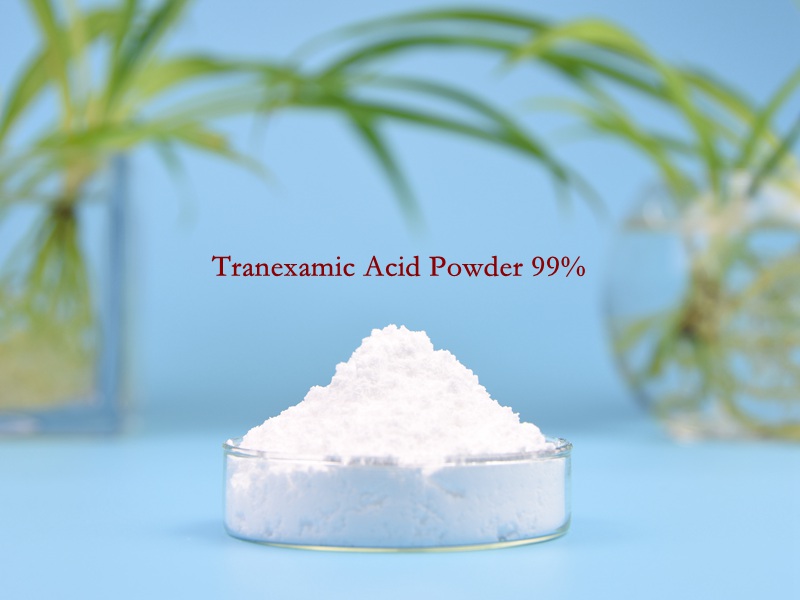 1. Tranexamic Acid Uses for Skin-Whitening
Tranexamic acid inhibits the activity of tyrosinase, and interferes with the relationship between melanocytes and keratinocytes by inhibiting the conversion of plasminogen to plasmin. So tranexamic acid reduces melanin production by melanocytes; also it inhibits the disorder of epidermal cells in the dark spot; and it inhibits melanin-enhancing factor groups to prevent skin pigmentation. Nowadays, tranexamic acid injection for skin-whitening is also increasingly popular in cosmetics industry.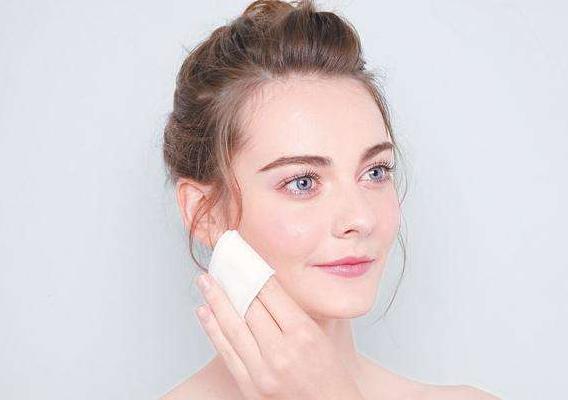 2. Tranexamic Acid Safety as Skin-Whitening Agent
Since 1979, it is reported that tranexamic acid can treat chloasma; then in 2001 Ministry of Health, Labor and Welfare of Japan approved tranexamic acid can be used for topical whitening in cosmetics. In 2005, Taiwan Department of Health announced that tranexamic acid is a whitening active ingredient, and can be used in skin-whitening and anti-freckle cosmetics. At present, China's Technical Specifications for Safe Use of Cosmetics (2015 edition) has no detection method for tranexamic acid; but tranexamic acid has been widely used as a skin whitening ingredient in cosmetics. And its application as a cosmetic raw material has been applied to remove freckle.
3. Tranexamic Acid Advantages for Skin Care
Compared to other traditional whitening ingredients, tranexamic acid has high stability; it has acid and alkali resistance, and is not easily affected by temperature environment. It does not require carrier protection, and is not affected by the transmission system. Tranexamic acid has no irritating to skin with appropriate amount.
4. Tranexamic Acid Side Effects
Although tranexamic acid is a main component of blood coagulant, it should be used with caution. In clinical use, tranexamic acid (transamine) may cause side effects such as diarrhea, nausea, and vomiting. Although the concentration of tranexamic acid in cosmetics is not high, it is not clear its metabolic cycle in human body. If the cycle is long, it will accumulate in the body after long-term use; and various poisoning phenomena will occur. In addition, overdose also has an impact on people's eyes and body. If the content of breast milk reaches 1%, it is likely to cause infant shock.
Attention: the products containing tranexamic acid should be labeled with "not recommended for use by pregnant women".
5. Tranexamic Acid Dose in Cosmetics
Tranexamic acid is recognized as a skin-whitening agent at 1.5-2% concentration in Japan and at 2-3% in Taiwan. But Thailand has cosmetic products in the market containing up to 7% tranexamic acid according to Asean Cosmetic Association.
6. Tranexamic Acid Application in Cosmetics
Tranexamic acid is widely applied in cosmetics, including toner, lotion, essence, cream, mask, etc. Many famous cosmetic brands add tranexamic acid in their products, such as IPSA The Time Reset Aqua, Cle De Peau Beaute Brightening Serum Supreme L, Shiseido White Lucent Luminizing Infuser.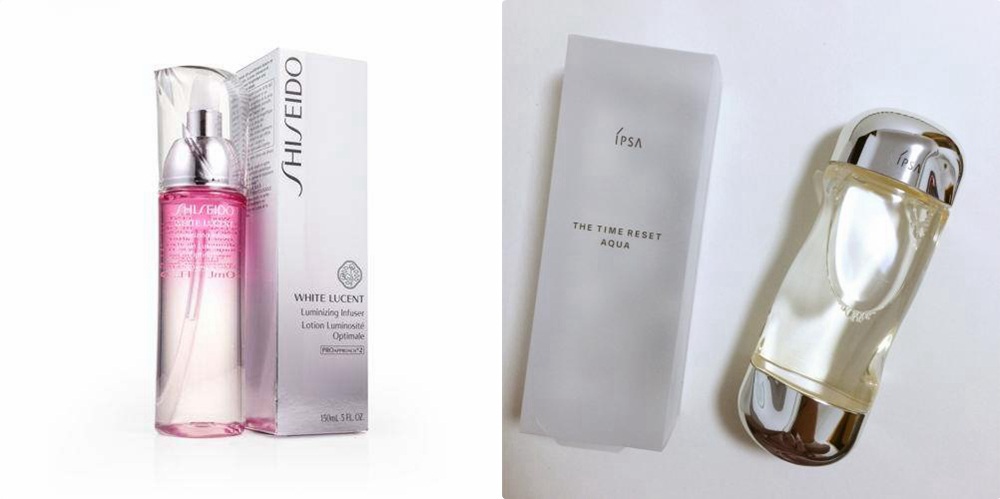 Plamed aims to develops natural cosmetics raw materials. Plamed Tranexamic Acid is white color, high content, and low cost. 
If you want to buy Tranexamic Acid, please contact us in following way.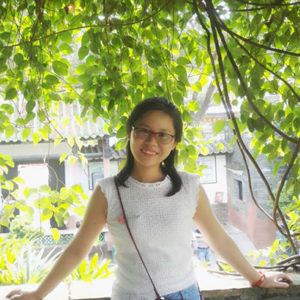 Rae Wong
Tel: +86-29-8821 5350
Mobile: +86 180 6683 3765
Email: sale@plamed.cn
Whatsapp: +86 180 6683 3765
Skype: plamed06
Wechat: 18066833765