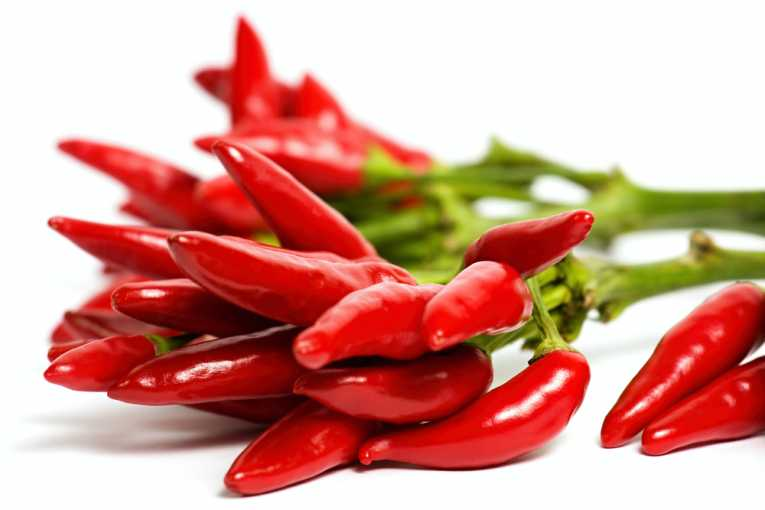 Capsaicin Extract Introduction
Where to buy Capsaicin Extract with lowering Capsaicin Extract price and high quality? As the professional Capsaicin Extract suppliers,Plamed is your best choice. Capsaicin Extract is the ingredient found in different types of hot peppers, such as cayenne peppers, that makes the peppers spicy hot. You can eat it in raw or cooked peppers or as a dried powder, which you can add to food or drinks. It also is available as a dietary supplement and in topical creams that you apply to your skin.
Active ingredient:
capsaicin
Molecular formula:
 C18H27NO3
Molecule weight:
 305.42
CAS number:
   404-86-4
Molecule structure:

Where Are Capsaicin Extracted From?
Hot pepper, dicotyledonous plants, one year or perennial herbaceous plants, native to tropical South America, the late Ming dynasty was introduced into China. There are spicy, for food. It contains rich vitamin C, beta-carotene, folic acid, magnesium and potassium; Capsaicin in capsicum also has anti-inflammatory and antioxidant effect.
Certificate of Analysis Capsaicin Extract 98%
ANALYSIS
SPECIFICATION
RESULTS
Appearance
White to yellowish crystal
Complies
Odor
Characteristic
Complies
Assay (HPLC)
Capsaicinoids≥ 98%
98.59%
Capsaicin≥55%
59.98%
Dihydrocapsaicin ≥20%
31.74%
Total Content of Other Capsaicin≤15%
6.87%
Melting Range
57-66℃
60-64℃
Loss on Drying
≤1.0%
0.71%
Ash
≤1.0%
0.28%
Heavy Metal
<10ppm
Complies
As
< 2ppm
Complies
Microbiology
 
Total Plate Count
<300cfu/g
Complies
Yeast & Moulds
<100cfu/g
Complies
E.Coli
Negative
Complies
Salmonella
Negative
Complies
HPLC Chromatogram Of Capsaicin Extract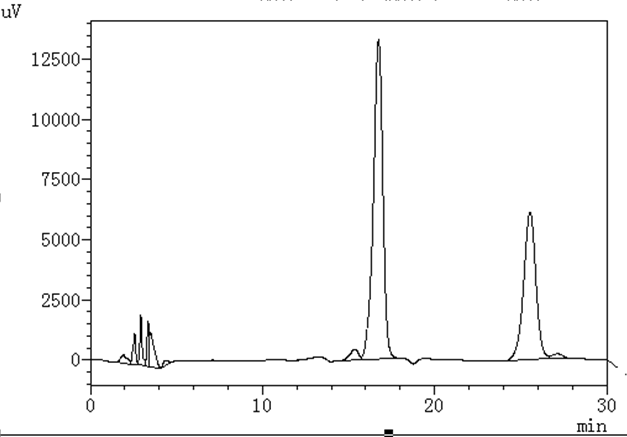 Capsaicin Extract Benefit And Dosage
1. Pain relief (osteoarthritis, rheumatoid arthritis, psoriasis, nerve pain, sprains)
Capsaicin cream is a topical analgesic. When a capsaicin cream or ointment is applied to the skin, capsaicin helps relieve muscle and joint pain associated with arthritis, simple backaches, psoriasis, nerve pain, sprains. Capsaicin works by first stimulating and then decreasing the intensity of pain signals in the body. Although pain may at first increase, it usually decreases after the first use. Capsaicin stimulates the release of a compound believed to be involved in communicating pain between the nerves in the spinal cord and other parts of the body.
2. Recommended dosage
—— Apply 0.025 to 0.075% capsaicin cream four times per day over painful areas. You may feel a burning or itching sensation the first few times you use the cream, but this will gradually decrease with each use. Wash your hands thoroughly after each use to avoid getting the cream in your eyes or on other moist mucous membranes, where it can cause a burning sensation. Do not use the cream on areas of broken skin.
Capsaicin Extract Packaging