Oxymatrine, also known as matrine oxide, matrine N-oxide, matrine 1-oxide, is a natural active ingredient extracted from dried root of Sophora flavescens. Oxymatrine is commonly known as SOPHORA ANGUSTIFOLIA ROOT EXTRACT in cosmetic formulation. Oxymatrine is a botanical cosmetic ingredient that has anti-acne and anti-inflammatory property.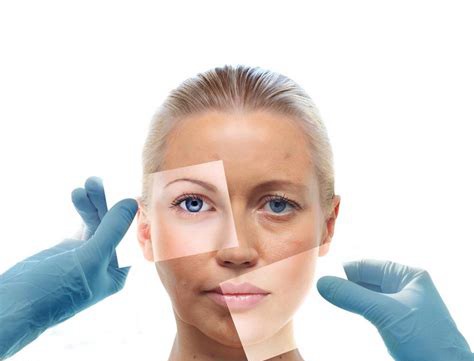 Oxymatrine and matrine are the main components of sophora flavescens alkaloids. The content of oxymatrine in Kushen root is much higher than that of matrine. And it can exist in plants in a relatively stable natural form. Matrine and oxymatrine have similar physiological activities, but there are still differences.
Differences Between Oxymatrine and Matrine
Oxymatrine
Matrine
Appearance

White crystalline powder

Off white to white powder

Molecular Formula
C15H24N2O2
C15H24N2O
Molecular Structure
Physical Characteristics

Soluble in water, methanol, chloroform, benzene; insoluble in ether

Soluble in water, benzene, chloroform, methanol, ethanol; slightly soluble in petroleum ether

Function

As alkaloids, oxymatrine and matrine have same pharmacological effect. However, oxymatrine has an oxygen structure in its structure, which can change molecule polarity. Its biological activity is higher than that of matrine. So oxymatrine has some skin-care effect: anti-acne and anti-inflammatory.

Mutual Transformation

Both of them can be transformed in vitro and in vivo; wherein oxymatrine's nitrogen atom is combined with oxygen by a coordination bond. Under certain condition, nitrogen-oxygen bond is cleaved and converted into matrine.

Application

Anti-acne cosmetics

Medicine and agricultural pesticides
Oxymatrine Uses for Skin Care
Antibacterial and anti-inflammation
Oxymatrine has broad-spectrum antibacterial property. It not only inhibits biosynthesis of bacteria, but also affects bio-oxidation process of bacteria. The anti-inflammatory mechanism of oxymatrine is due to the stabilization of erythrocyte membrane. And it has strong immunomodulatory effect. Oxymatrine can exert its anti-inflammatory effect through changes of immune cells, cytokines and other inflammatory regulatory factors. It has a good treatment of eczema and dermatitis, and can alleviate skin itching caused by inflammation. Sophora angustifolia root extract is one of the three major plant soothing agents for skin care (the other two are licorice extract and astragalus extract). Oxymatrine is widely used for anti-acne and anti-inflammatory in cosmetics.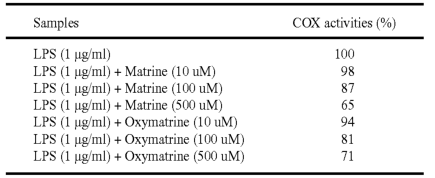 LPS: Lipopolysaccharides; COX: Cyclooxygenase
Oxymatrine inhibits histamine release from mast cells induced by IgE (immunoglobulin E) and antigens. Also Oxymatrine acts as an anti-allergic agent; it inhibits physical pain, chemical irritating pain, and neuropathic pain, and relieves skin pain caused by inflammatory allergies.
Oxymatrine has an action of inhibiting tyrosinase, and inhibits melanin production. It has a skin-whitening effect. By inhibiting tyrosinase, oxymatrine can reduce pigmentation caused by skin aging and ultraviolet radiation.
Oxymatrine has lower cytotoxicity than retinol; and it exhibits an inhibitory effect on collagenase activity and a promotion of collagen biosynthesis. Oxymatrine has an effect of improving skin wrinkles.

Oxymatrine has been proven to be an effective antibacterial agent that promotes hair growth and circulation. Combined with other Chinese herb extracts, it has function of anti-inflammatory, blood circulation and cell regeneration. Oxymatrine, as sophora angustifolia root extract, provides rich nutrition for hair and scalp.
Oxymatrine Application in Cosmetics
Oxymatrine has been widely used in cosmetics, such as Shiseido Elixir Superieur Lifting Moisture Lotion II, Cle De Peau Beaute Gentle Cleansing Foam and other skin care products.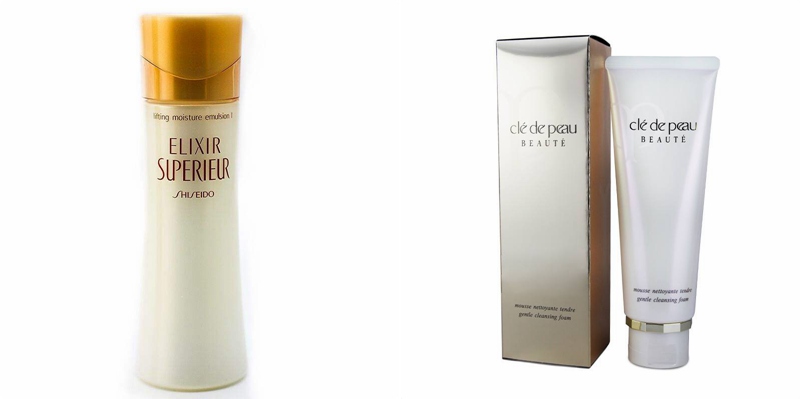 Oxymatrine is water-soluble; it is clear and transparent in aqueous solution. So it can be added as water phase component into cosmetics, and can be added to various types of cosmetics such as lotion, toner, essence, and cream. Moreover, oxymatrine is also easily soluble in organic solvents including methanol, chloroform and benzene. Plamed oxymatrine is medical grade, high safety, good water solubility, high purity, and white color. It not only can be used as a topical skin conditioning agent in cosmetics, but also can be injected to treat skin diseases.
Plamed aims to develops natural cosmetics raw materials. Plamed Oxymatrine is white color, high content, and low cost. Welcome to click Oxymatrine for more information.
If you want to buy Oxymatrine, please contact us in following way.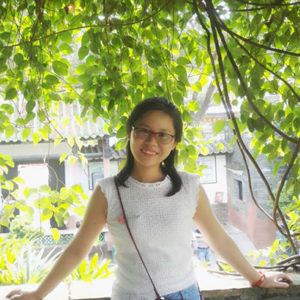 Rae Wong
Tel: +86-29-8821 5350
Mobile: +86 180 6683 3765
Email: sale@plamed.cn
Whatsapp: +86 180 6683 3765
Skype: plamed06
Wechat: 18066833765