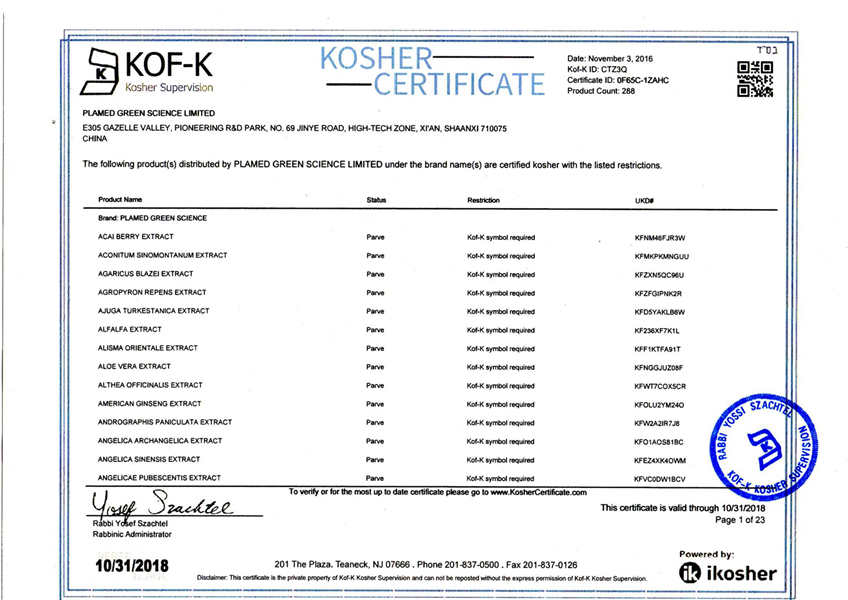 The product of the  Plamed Green science limited are all pass the kosher authentication and obtain the kosher certification.
OU is the most biggest and oldest kosher supervising agency in the world. The symbol of OU is the famous brand in the world and it is stand for the highest standard of the clean check.
All the products of the Plamed Green science limited are all obtain the recognition  of the home and aboard. They are nattokinase,arbutin,cinnamon,grape seeds extract, senna extract. Kosher can get more competitive power for the Plamed Green to the international market.