Glutathione (GSH) is a tripeptide that is composed of glutamic acid, cysteine and glycine. It exists in almost every cell of human body. Glutathione acts as an important antioxidant. Therefore, Glutathione can be used in cosmetics for skin care. It also known as "mother of antioxidant". Glutathione can help maintain the function of normal immune system, and has anti-oxidation and integrated detoxification. The thiol group on cysteine is its active group (so often abbreviated as GSH). The group is easy to combine with certain drugs and toxins, such as free radicals, iodoacetic acid, mustard gas, lead, mercury, arsenic and other heavy metals). Thereby, glutathione has a broad-spectrum detoxification effect. It can be used not only as a medicine, but also as an functional ingredient for cosmetics.
There are two forms of glutathione: reduced glutathione (GSH) and oxidized glutathione (GSSG). When it performs reduce function, it changes from GSH to GSSG. The following picture demonstrates the inter-conversion of oxidized and reduced glutathione.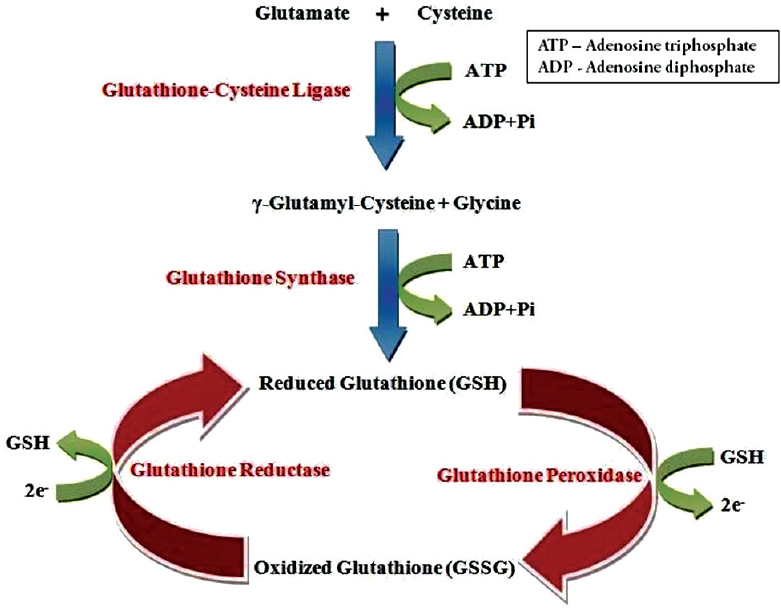 Glutathione Benefits for Skin
Glutathione for Skin-Whitening
Glutathione can whiten skin in following ways: 1) it binds to copper ions on the tyrosinase molecule, and inactivates tyrosinase activity; and then it inhibits melanin production. 2) Glutathione reduces free radicals and peroxides, and weakens biochemical activity of melanocytes; 3) It interacts with dopamine to reduce melanin formation. 4) Also, glutathione neutralizes the toxicity of pigment cells to protect the cells from necrosis and deterioration. In conclusion, glutathione's whitening effect acts on the whole process of melanin production.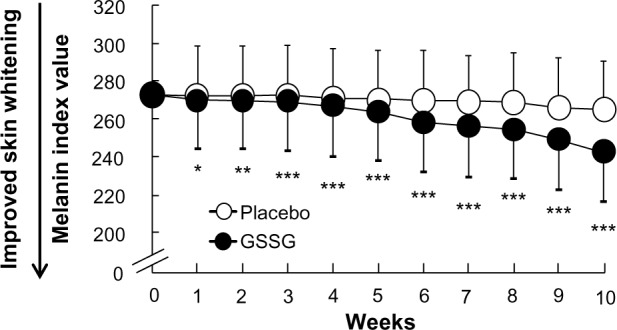 Glutathione for Anti-Aging and Anti-Oxidation
Glutathione plays an important role in biochemical defense system in human body and has many physiological functions. Its main physiological function is to remove free radicals from human body. Glutathione protects many thiol groups in molecules such as proteins and enzymes, so that the enzymes maintain their biological activities. The structure of glutathione contains a reactive sulfhydryl (-SH), which is easily oxidized and dehydrogenated. This specific structure makes it a major free radical scavenger in the body, allowing free radical scavenging reaction in body to continue. Glutathione not only directly participates in scavenging free radicals, but also regulates external antioxidants such as vitamins C and E, maintaining their active (reducing) state. Otherwise, the oxidized vitamins will become new toxins and accumulate in body, then forming new free radicals.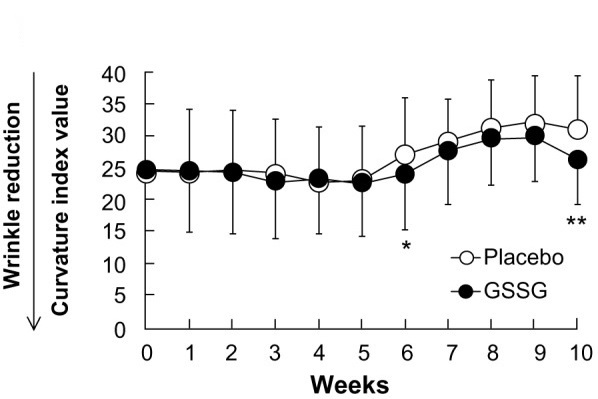 Glutathione for Enhancing Skin Elasticity
Continuous supplementation with glutathione for skin provides a good environment for growth of new skin cells. Therefore, the proportion of new skin cells in epidermal cells increases. And Glutathione has a good comprehensive moisturizing effect to make skin cells healthier. Then skin is full of moisture, and becomes smoother and more elastic.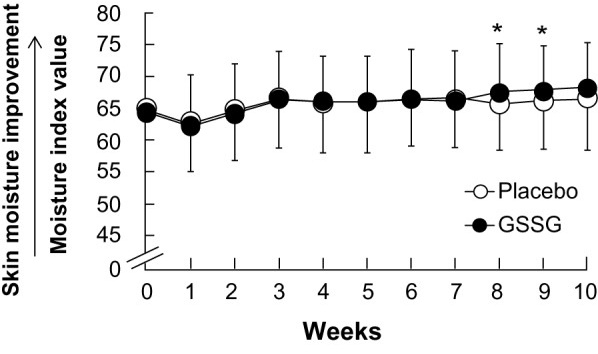 Glutathione itself is a small molecule peptide. It promotes capillary microcirculation after combination with heparin. So it easy to be absorbed by skin through cell membrane and directly acting on skin. Skin-care products containing glutathione can be used to treat and relieve excessive heavy metals in skin, as well as most of the toxins in dust.
Although oral and intravenous glutathione have been popular in many countries for years, glutathione for topical skin uses is increasingly been proved by many studies and experiments. Glutathione is a great skin-whitening agent and master antioxidant.
Plamed aims to develops natural cosmetics raw materials. Plamed Glutathione is white color, high content, and low cost. More details about Glutathione, please click into: Glutathione.
If you want to buy Glutathione, please contact us in following way.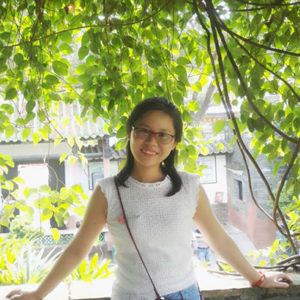 Rae Wong
Tel: +86-29-8821 5350
Mobile: +86 180 6683 3765
Email: sale@plamed.cn
Whatsapp: +86 180 6683 3765
Skype: plamed06
Wechat: 18066833765