Glabridin is a kind of flavonoid active ingredient derived from licorice root. It is a common skin whitening ingredient. Only 1g Glabridin can be extracted from per 500kg licorice root. And its whitening effect is 1000 times that of vitamin C. Therefore, it also enjoys the name of "Whitening Gold". Glabridin, as a major ingredient of licorice for skin, is mild and non-irritating. Glabridin is recognized as a safe and scientific whitening cosmetic ingredient.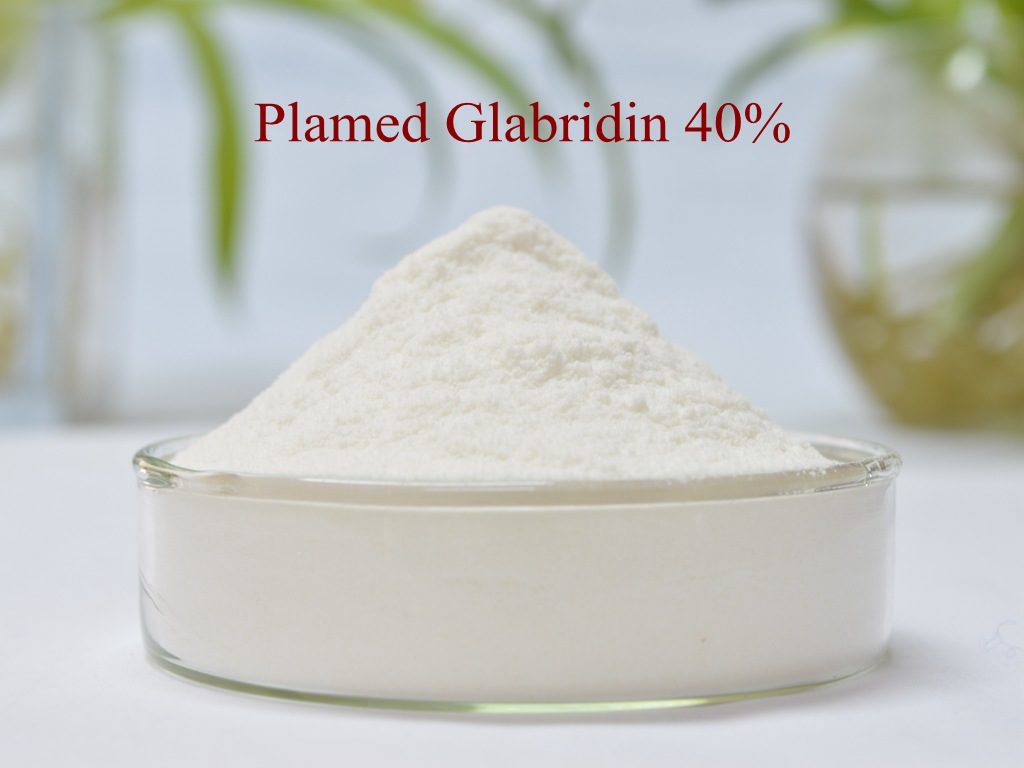 1.Glabridin Benefits in Cosmetics
Whitening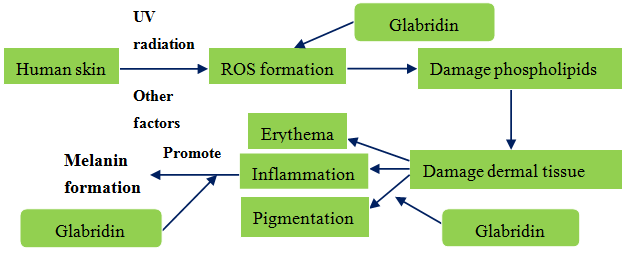 Anti-inflammation and anti-bacterial
Anti-oxidation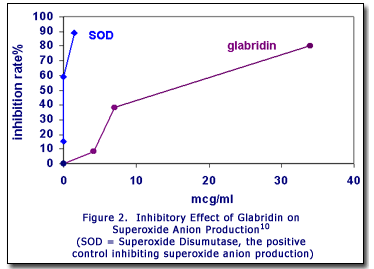 Glabridin can penetrate into skin's inner layer, and exert its high-efficiency whitening activity. It effectively inhibits the activity of various enzymes during melanin production, especially inhibiting tyrosinase activity. Glabridin also has effect of preventing rough skin, anti-inflammatory and antibacterial properties. Glabridin is recognized as a whitening ingredient with good curative effect and comprehensive functions.

2. Glabridin Cosmetics Application
In 1989, Japan's MARUZEN Company first used Glabridin as skin whitening additive. After years' practice, its role is increasingly obvious. And licorice root for skin whitening is safe. Glabridin has become a popular whitening ingredient in the international high-end cosmetics. The ingredient is widely used in cosmetic brands of Japan, South Korea, and many countries in Europe and America, such as Whoo, Estee Lauder, Lancome, Dior, Sonia Rykiel, Chanel, etc.
3. Glabridin Effects
In an experiment conducted by Yokota et al., licorice powder for skin whitening and anti-inflammatory is verified. Meanwhile, relationship between glabridin's structure and its efficacy is also studied.
The experiment uses ultraviolet light to illuminate the brown back of guinea pig. And then apply 0.5% licorice to the pig's back. The result shows that glabridin can significantly reduce pigmentation caused by UV. Meanwhile, the same part of skin tissue is smeared with 0.1% dopa; and then calculate the number of dopa-positive melanocytes by optical microscopy in an area per square millimeter. Thus, the ability of glabridin to inhibit melanin formation is estimated. According to skin tissue study, it is found that the dopa-positive melanocytes reduce in the drug-treated group. Glabridin also lightens skin. Therefore, the researcher concludes that licorice root extract can inhibit melanin formation.

The guinea pig is exposed to ultraviolet light to cause pigmentation; and then apply 0.5% licorice powder solution (glabridin). It is found that glabridin reduces skin inflammation caused by ultraviolet irradiation. The researchers also study the activity of glabridin to inhibit cyclooxygenase. Cyclooxygenase is an enzyme that converts arachidonic acid into prostaglandins. Prostaglandins are pro-inflammatory factors. The experimental results show that: glabridin inhibits the production of arachidonic acid by inhibiting cyclooxygenase. Thereby it can reduce inflammation.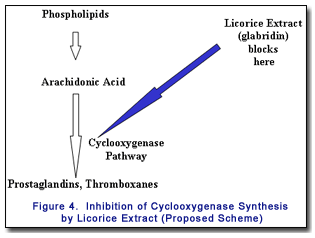 If you want to know more information about glabridin, please click here: Glabridin.
4. Glabridin Dosage in Cosmetics
| | |
| --- | --- |
| Application Products | Recommended Dosage |
| Whitening and lightening cosmetics | 0.001-1% |
| Sunscreen, anti-freckle cosmetics | 0.0007-0.05% |
| Treatment for acne cosmetics, shampoo | 0.01-0.5% |
5. Glabridin's Further Application in Cosmetics
Chinese scientists have also studied liposomes preparation of Glabridin for skin care in cosmetics application. The result shows that Glabridin liposome is successfully prepared by liposome mode and preparation technique. The phospholipid bilayer membrane of Glabridin liposome is similar to bio-film. It promotes the penetration of functional ingredients into the bio-film. Also it can improve efficiency of translocation of active ingredients across skin barrier and bio-film. It has a positive effect on improving skin whitening effect and other auxiliary effects.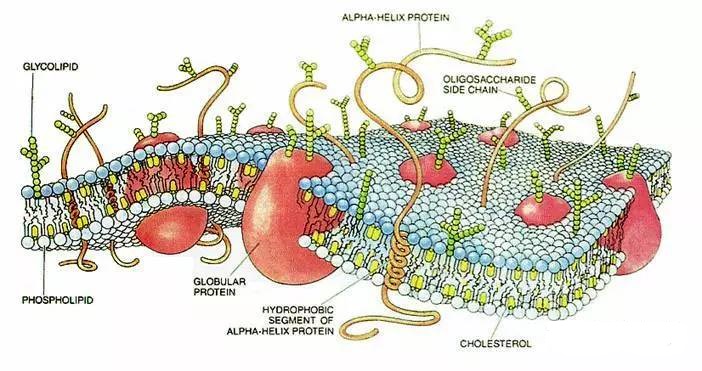 6. How to Choose Glabridin in the Market?
Currently, the most popular specification is 40% Glabridin (licorice root for skin); it is brown or white powder. The most preferably dosage of 40% Glabridin is 0.05-0.2%. Dissolve it in a ratio of 1:8 with PEG-400, and add it at a low temperature in final stage of coemetic formulation. 10% water-soluble Glabridin is also very common, and can be used to prepare whitening masks.
In order to meet the needs of market customers, Plamed develops a variety of specifications of licorice for skin: 98% white powder, 90% white powder, 40% white powder and 40% brown powder and 10% water soluble white powder. We can provide customers with different options. More details about Glabridin, please click into Glabridin.
If you want to buy Glabridin, please contact us in following way.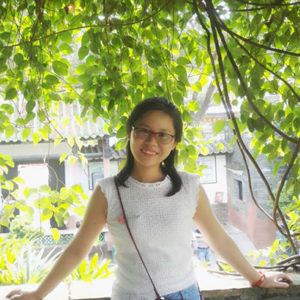 Rae Wong
Tel: +86-29-8821 5350
Mobile: +86 180 6683 3765
Email: sale@plamed.cn
Whatsapp: +86 180 6683 3765
Skype: plamed06
Wechat: 18066833765