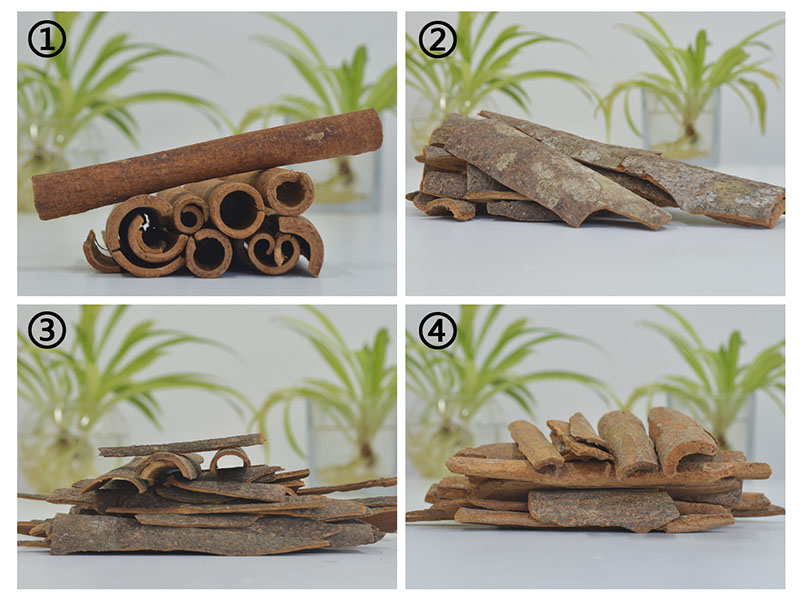 In order to produce high-quality cinnamon extract, our engineers keep looking for new sources of cinnamon all over the world.
We have found another four plant sources for our cinnamon oil and extract.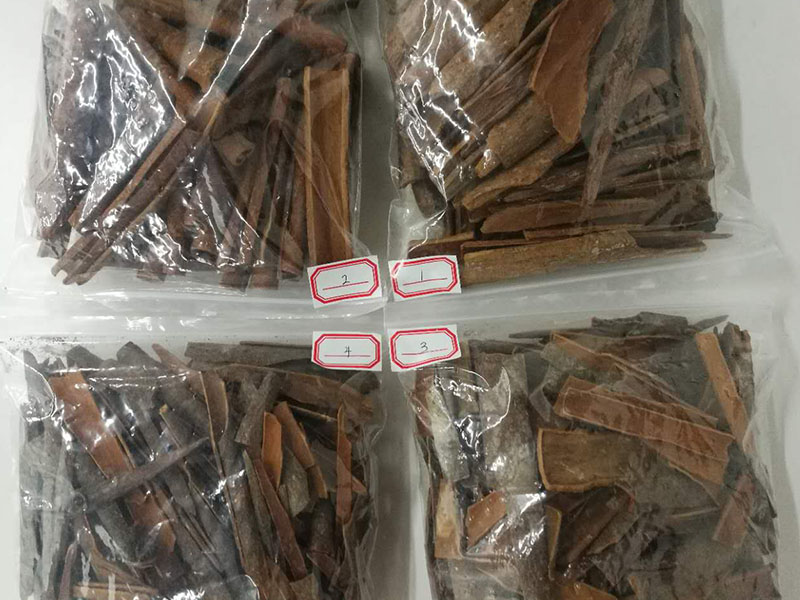 Our engineers will check the polyphenols content, flavonoids, heavy metals and pesticides residue of each kind.Hopefully this time we will find better Cinnamon raw material.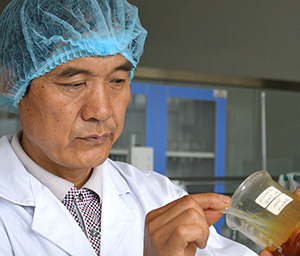 Chief Engineer for cinnamon extract: Chen Shuangting
Chen is mainly responsible for the R&D of our oil products. He has been engaged in plant oil extraction for more than 30 years. In order to produce high quality product, he traveled all around the world to find the best planting base. He is also highly specialized in the design of equipments used in production. He monitors and upgrades each process to help customers get high quality products with best price.
PLAMED's cinnamon products list:
Cinnamon Extract is one of PLAMED's most important products. After lots of R&D work, we now have Cinnamon polyphenols, Cinnamon Proanthocyanidins, Cinnamon Flavonoids, Cinnamon Oleoresin and Cinnamon Essential Oil.
Cinnamon polyphenols (10%, 20%, 30% UV), Cinnamon Proanthocyanidins (70% UV) and Cinnamon Flavonoids (8%, 10%, 20% UV) are extracted from the bark of Cassia Cinnamon by processing it in water and alcohol solution. They provide strong antioxidant support and are used in medicine or food supplements to help people regulate blood sugar.
Cinnamon Oleoresin is extracted from Cinnamon bark by supercritical CO2 extraction process. It can be used as a seasoning agent for industrial production of bakery, confectionery, beverage and other food.
Cinnamon Essential Oil is steam distilled from leaves and twigs of Cinnamon. With its typical aroma, antibacterial and antifungal property, it is widely used in fragrance, cosmetic and medicine industry.

Being the best supplier of cinnamon products in the world is our ultimate goal.