Ascorbyl glucoside, also known as Ascorbic Acid 2-Glucoside (AA2G) is a powerful vitamin C derivative. It is one of whitening agents approved by the Department of Health. Also ascorbyl glucoside is recognized as the most stable vitamin C derivative. It is also a whitening ingredient most commonly used by major cosmetics brands. For example, L'Oreal Corporation synergizes C-glycoside derivatives with other components to prevent or treat skin aging. Ascorbyl glucoside not only has a good whitening effect, but also is chemically stable and non-irritating to skin.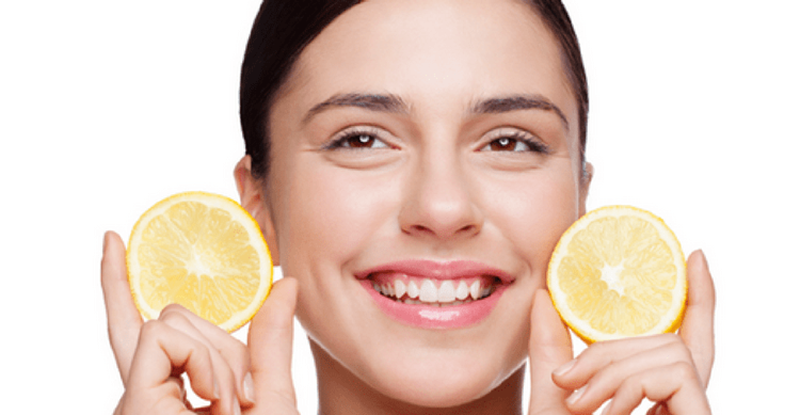 Ascorbyl Glucoside Benefits for Skin
Skin-Whitening
Inhibits melanin formation
Ascorbyl glucoside absorbed by skin breaks down to vitamin C. Thereby, it can significantly reduce melanin formation by inhibiting activity of tyrosinase. Inhibition of tyrosinase results in decreasing of dopaquinone that is an intermediate substance in synthesis of melanin. An additional benefit of AA2G is to convert dopaquinone to L-dopa; and then it can relieve melanin production and reduce skin pigmentation.
Protect Against UV Damage
Inhibits damage to cells by ultraviolet radiation
When ascorbate glucoside is converted into vitamin C, it can greatly reduce free radicals generated by ultraviolet radiation. Then ascorbate glucoside significantly reduces skin damage, and protects skin when used in sunscreen products.
Anti-Aging
Promotes collagen synthesis, and improves wrinkles and rough skin
Collagen is a protein that plays an important role in skin structure and protection. When properly formulated and absorbed into skin, ascorbate glucoside decomposes into ascorbic acid. Then it can promotes collagen synthesis in fibroblasts. AA2G has a significant effect on reducing wrinkles and rough skin.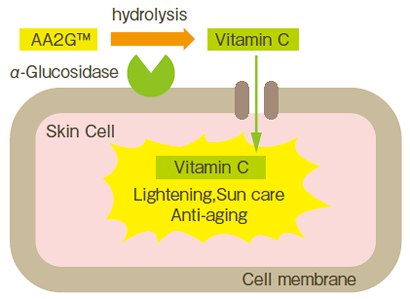 Ascorbyl Glucoside Advantages
Ascorbyl glucoside is more stable than vitamin C. Vitamin C is extremely unstable in aqueous solution, and is easily oxidized by oxygen and other oxidants in the air. When exposed to neutral pH, heat, light and heavy metals, vitamin C is rapidly degraded. However, ascorbate glucoside, as a powerful form of vitamin C, has greater stability than VC. For instance, ascorbate glucoside has good light and heat stability; and AA2G's aqueous solution has high heat resistance and oxidation resistance. When it enters skin cell, it is hydrolyzed into VC by action of α-glucosidase. Due to continuous decomposition of AA-2G, VC can be continuously provided in body, and promote collagen synthesis.
Moreover, ascorbate glucoside can be soluble in water and oily solvents; while vitamin C is only soluble in water, and unstable in water solution. Therefore, AA2G is viable to be formulated into various cosmetics, such as toner, lotion, cream, essence and serum.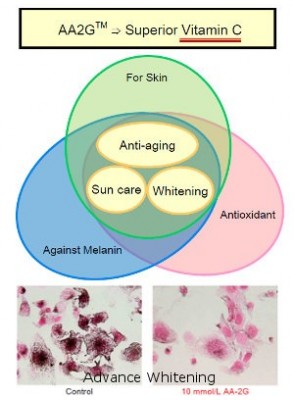 Ascorbyl Glucoside Uses in Skin Care Products
Vitamin C and vitamin E has synergetic effect. So ascorbate glucoside can combine with vitamin E and vitamin E derivates (tocopherol acetate).
Ascorbyl glucoside and niacinamide is considered as a great combination in whitening cosmetics.
AA2G's whitening activity increases greatly when combined with resveratrol.
Many countries have recognized AA2G as a whitening ingredient, and control AA2G dosage up to 2%.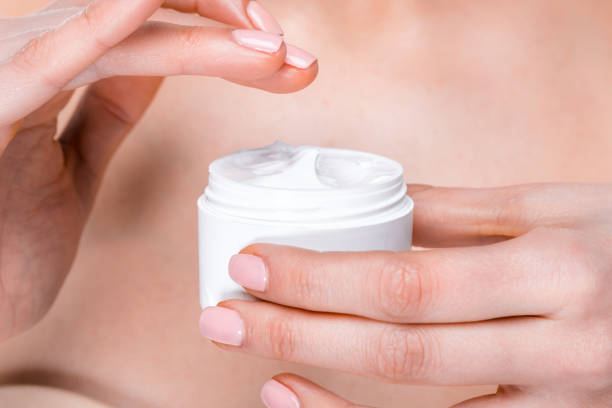 Plamed aims to develops natural cosmetics raw materials. Plamed Ascorbyl glucoside is white color, high content, and low cost. More details about Ascorbyl glucoside, please click into: Ascorbyl glucoside.
If you want to buy Ascorbyl glucoside, please contact us in following way.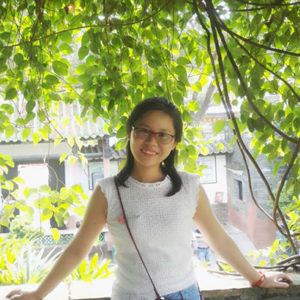 Rae Wong
Tel: +86-29-8821 5350
Mobile: +86 180 6683 3765
Email: sale@plamed.cn
Whatsapp: +86 180 6683 3765
Skype: plamed06
Wechat: 18066833765